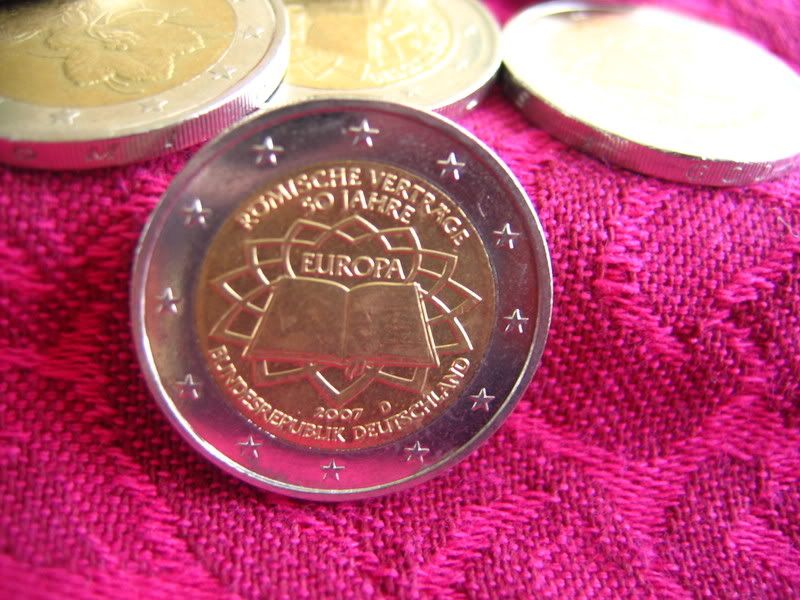 Issuance year - 2007
The image features the fourth Rome Treaty in my collection (Portugal, Spain, Belgium and this one) and it was also send by Wendy from The Netherlands. But there's still one more.
This first German Treaty of Rome with mintmark "D" - Munich - needs the company of the other four mintmark, so I need someone to swap with.
Issuing volume:
A - 1 million
D - 14, 5 millions
F - 8 millions
G - 5 millions
J - 1,5 millions
Total - 30 millions coins