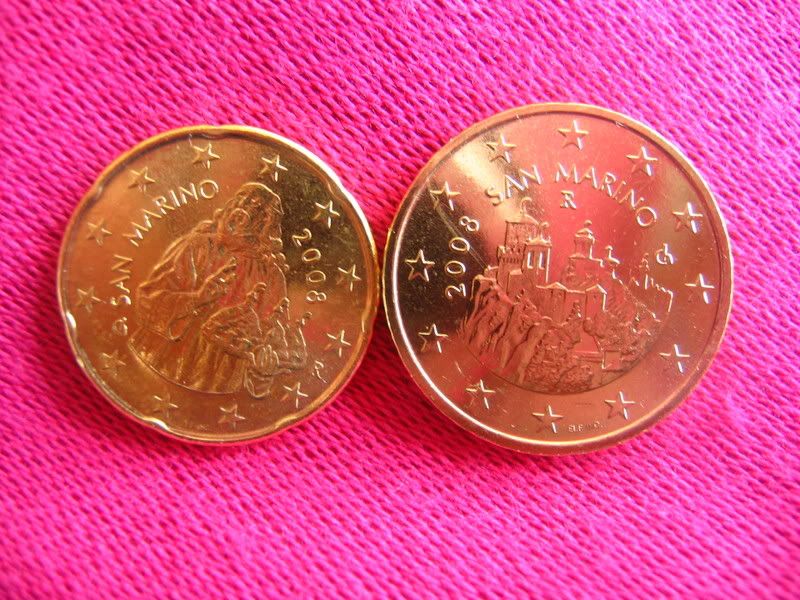 Last month, another friendly neighbor, Manuel Caja, from La Coruna, Spain, sent me these two rare and wonderful San Marino UNC coins: the 20 cent - shows a portrait of Saint Marinus, from a painting of Van Guercino, 17th century, and 50 centimes - shows the Three Towers: Guaita, Cesta and Montale, fortress of San Marino, in exchange of several portuguese currency coins. Muchas gracias, Manuel.

Now I must "only" get the 3 San Marino missing ones; 10 centimes, 1 and 2 €.


Most Serene Republic of San Marino is one of the European microstates and on the basis of an agreement with the European Union, can distribute Euro coins.
Click here
to see the image of the rare magnificent eight San Marino euro coins.