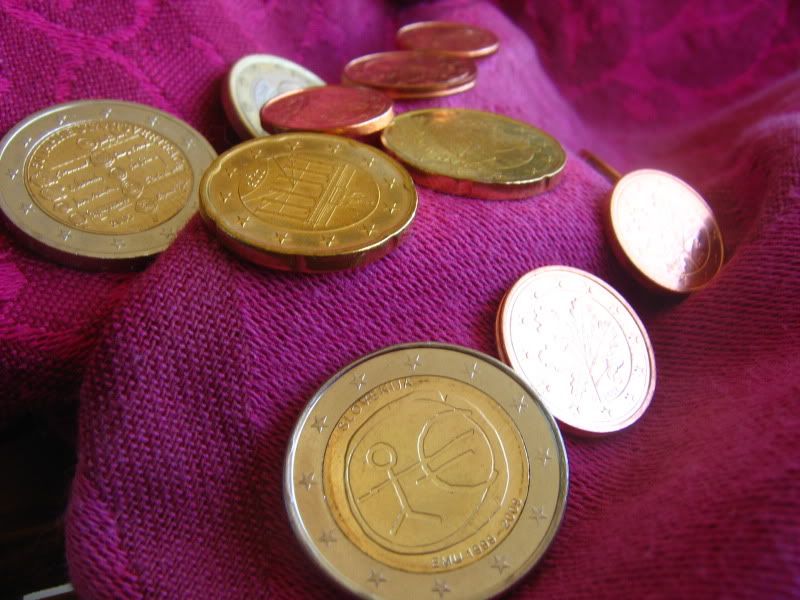 Issuance year - 2009, January
The wonderful Slovenian EMU commemorative coin and all the others depicted in the image were sent me by an Englishman, Michael Wheeler, living in Valencia, Spain. Beyond the Slovenian coin, he also sent the commemorative 2005 Austrian "50th anniversary of the Austrian State Treaty" and several missing currency coins, including one 20 cent 2003 S. Marino. Gracias, muchas gracias.
As a rule, euro countries may each issue only one €2 commemorative coin per year. Exceptionally, they are allowed to issue another, provided that it is a joint issuance like this EMU coin, and commemorates events of European-wide importance. These coins use a common design on the national side, showing the name of the issuing country as well as the event commemorated in the respective language(s).
Issuing volume of the Slovenian EMU coin: 1.000.000