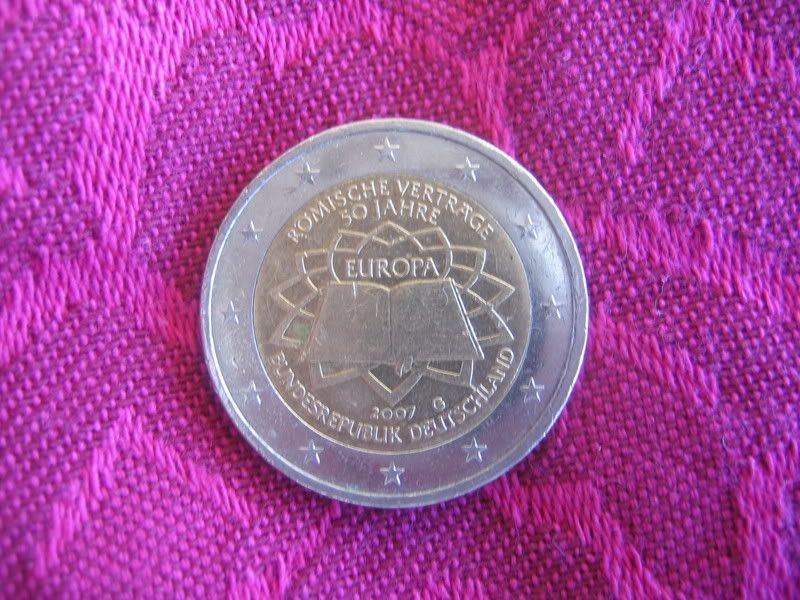 Issuance year - 2007, March
The image features the seventh Rome Treaty coin in my collection, and the second one from Germany (Portugal, Spain, Belgium, France, Netherlands and Germany) and it was also sent by Wendy from Netherlands. Nice, very nice.
Thanks to her, my first German Treaty of Rome coin with "D" - Munich mintmark, has now the company of this "G" - Karslruhe.
Issuing volume:
A - 1 million
D - 14, 5 millions
F - 8 millions
G - 5 millions
J - 1,5 millions
Total - 30 millions coins