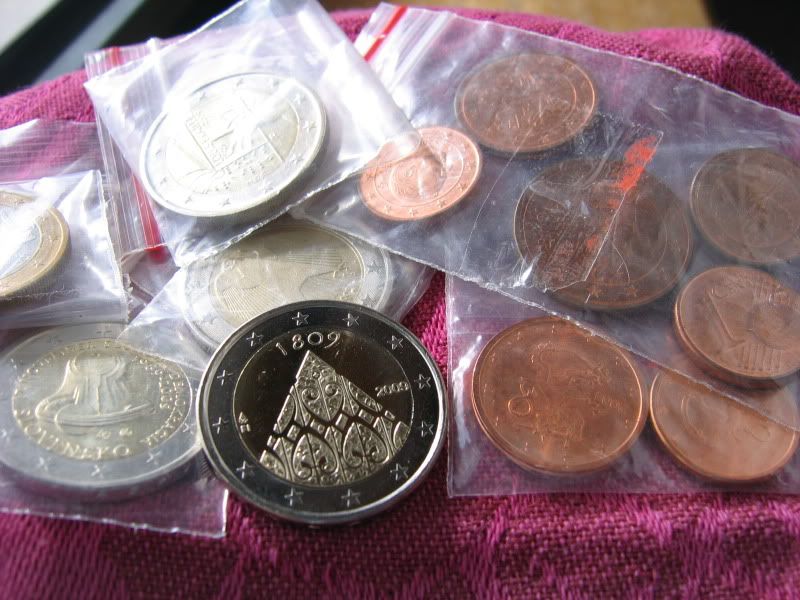 Issuance year - 2009, October
Another swap with Bernard from Netherlands. This time he sent me 12 coins - this magnificent 2009 "200th anniversary of Finnish autonomy and Porvoo Diet" one, along with 2 more commemorative coins - the Slovak "Freedom and Democracy" and the Italian "Louis Braille", and some currency coins (all depicted in the image), in exchange for several Portuguese ones. Thanks.
The first Diet of Finland met in 1809 in Porvoo, so the coin shows a profile of Porvoo cathedral, where the opening ceremony took place, and '1809' written in stylised numbering above.
FFFFFFFFFFFFFFFFFFFFFFAAA
Issuing volume: 1.600.000