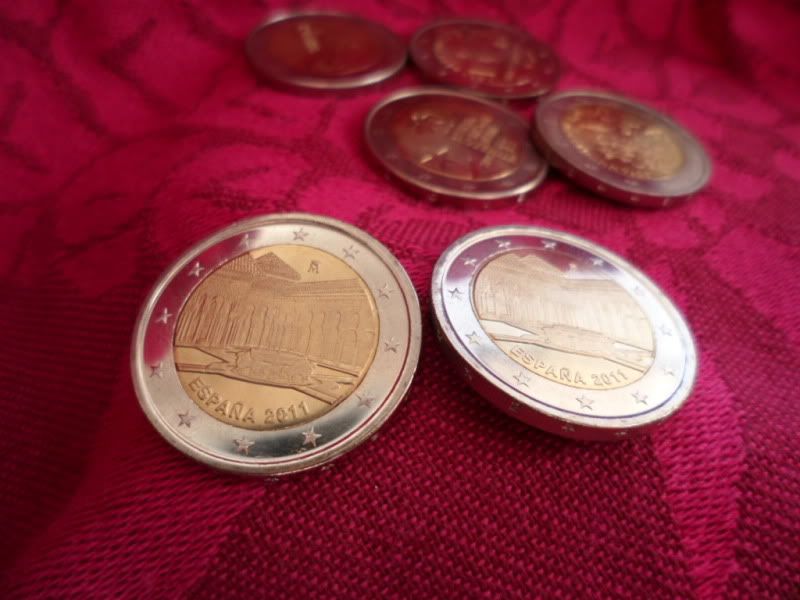 Issuance

year

- 2011, March
For our third swap, Miguel C. from Madrid, Spain, sent me some currency and the commemorative coins depicted in the image, including these 2 UNC 2011 Spanish "Court of the Lions", in exchange of several UNC portuguese commemorative "Fernão Mendes Pinto" coins.
It depicts the Court of the Lions in the Alhambra, the fortified castle in the city of Granada, which was declared a UNESCO World Heritage site in 1984.
The Court of the Lions is the main court of the Nasrid dynasty Palace of the Lions, in the heart of the Alhambra, the Moorish citadel formed by a complex of palaces, gardens and forts. It was commissioned by the Nasrid sultan Muhammed V of the Emirate of Granada in Al-Andalus. Its construction started in the second period of his reign, between 1362 and 1391 AD.
See last 2 posts.