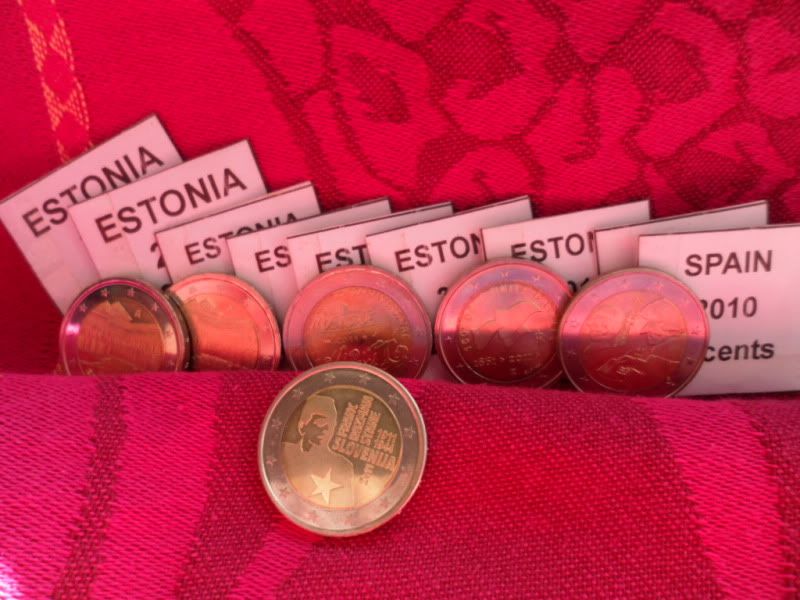 Issuance year - 2011, March
100th anniversary of the birth of Franc Rozman-Stane
Depicted in the image, all the coins (15) sent by Miguel, from Madrid, Spain, in exchange for the newest commemorative portuguese coins - Fernão Mendes Pinto, in our last swap last month. In the foreground, one of the commemorative ones, the original and astonishing Slovenian 2011 commemorative coin.
The inner part of the coin bears a stylised image of Franc Rozman-Stane, general in the High Command of the Slovene partisan army and a national hero of Slovenia

.
Muchas Gracias, Miguel.
Issuing volume: 1.000.000