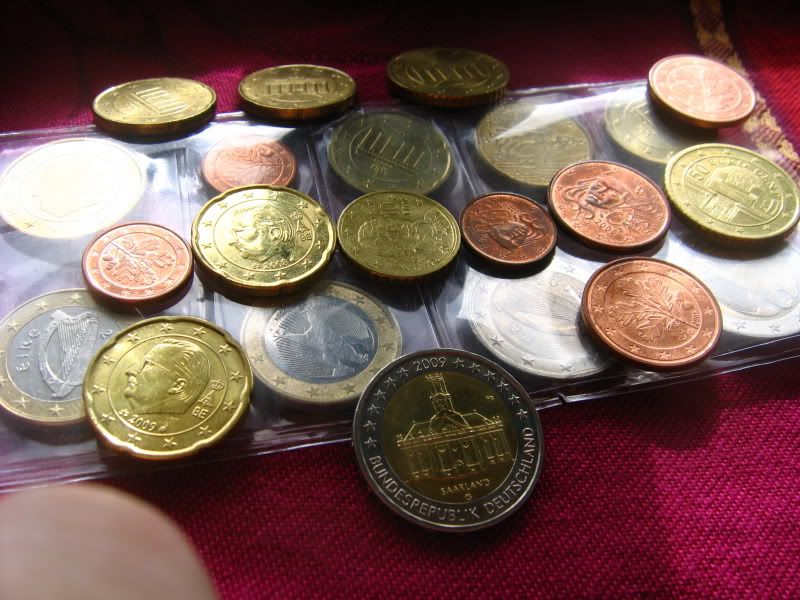 1

1

Issued year - 2009, February
aaaaaaaaaaaaaaaaaa
Saarland
State - Bundesländer
1 Saajjj
22 coins (all depicted in the image) sent by Bernard de Waard, from Netherlands, in our first swap. In exchange for several portuguese coins, I receive his package with 21 currency and one fabulous commemorative Saarland State coin, featuring Ludwig Church in Saarbrücken with mintmark "G" - Karslruhe.
And we are now working on a new swap.
Thanks, Bernard.
Germany started the commemorative coin series "Die 16 Bundesländer der Bundesrepublik Deutschland" (The 16 States of the Federal Republic of Germany) in 2006. One coin representing a German state will be issued per year between 2006 and 2021 and will coincide with that state's presidency of the 'Bundesrat'.

Issuing volume of this 2009 Saarland bundesland series: 30.000.000