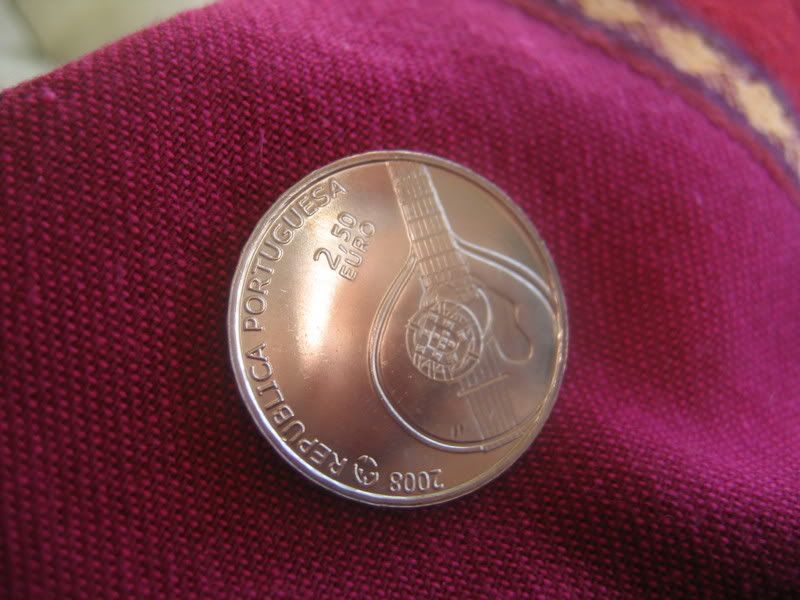 Issued year - 2008, September
Only 175.000 of this magnificent 2,5 € coin have been issued. This edition is dedicated to the famous music style associated with the Portuguese people and life.
The obverse of this tribute coin features a striking portrait of "The Queen of Fado", Amália Rodrigues (1920-1999). Amália Rodrigues is known for popularizing the Fado worldwide. The coin features her resting on the end of a traditional Fado (Portuguese) guitar. In a semi-circle on the right hand side of the coin are the words "Patrimonio Cultural" (Cultural Patrimony).
The Reverse shows the body of the Fado Guitar, also known as the Portuguese Guitar.