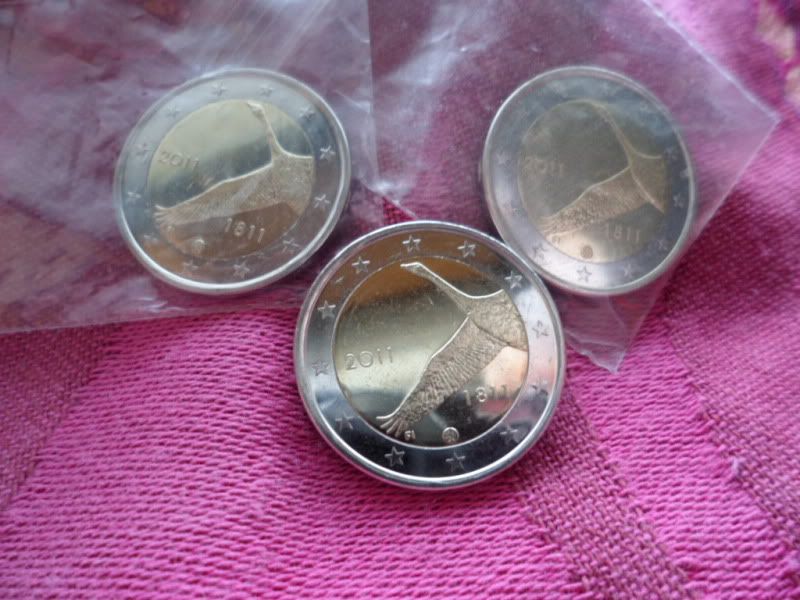 Issued year - 2011, October
200th anniversary of the Bank of Finland
These 3 finnish UNC commemorative coins depicted in the image were sent by Noora from Finland, in exchange for 3 other commemorative coins, in our last in the begining of the year.
This original coin to mark the Bank of Finland's 200th anniversary, which was designed by the artist Hannu Veijalainen, depicts Finland's national bird, the swan.
In addition, the inner part of the coin bears the dates "2011", the year of issue, and "1811", the year in which Emperor Alexander I of Russia decreed that an "Exchange, Lending and Deposit Office" was to be established in Turku, Finland. It was Finland's first bank and eventually became the Bank of Finland, which moved to Helsinki in 1819.