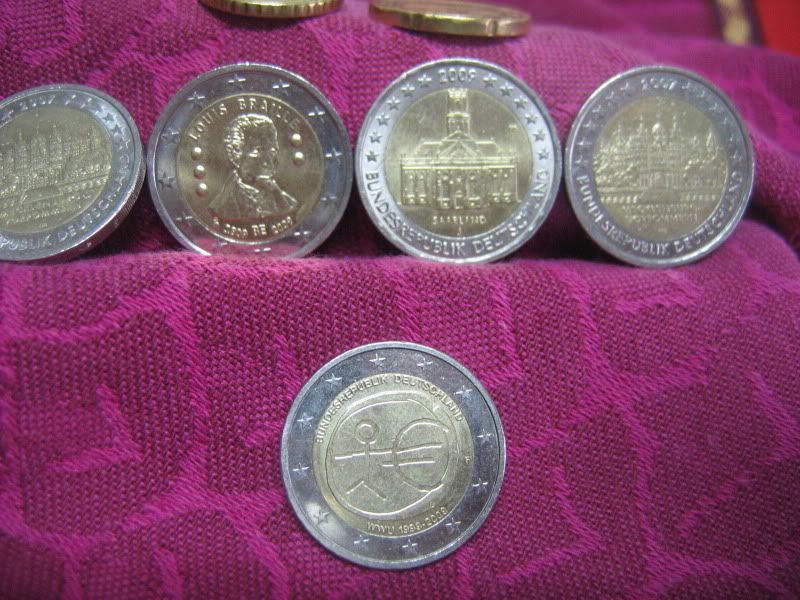 Issued year - 2009, January
Finally the post about the 5th commemorative sent by Bernard, from Netherlands. The German coin depicted in the image becomes the 2nd German EMU coin in my collection, this one with mintmark "
F
" - Karslruhe. Three more mintmarks are still missing,
A
,
D
and
J
.
The new 2 euro coin, issued last January, celebrates ten years of economic and monetary union (EMU). EU citizens and residents have selected the design by an on-line vote. The design, which symbolizes the euro as the latest step in the long history of European economic integration, was created by Mr G. Stamatopoulos, sculptor at the Minting Department of the Greek Central Bank. The centre of the coin shows a stylised human figure whose left arm is prolonged by the euro symbol.

A = Berlin Mint
D = Munich Mint
F = Stuttgart Mint
G = Karslruhe Mint
J = Hamburg Mint
Issuing volume: 30.000.000