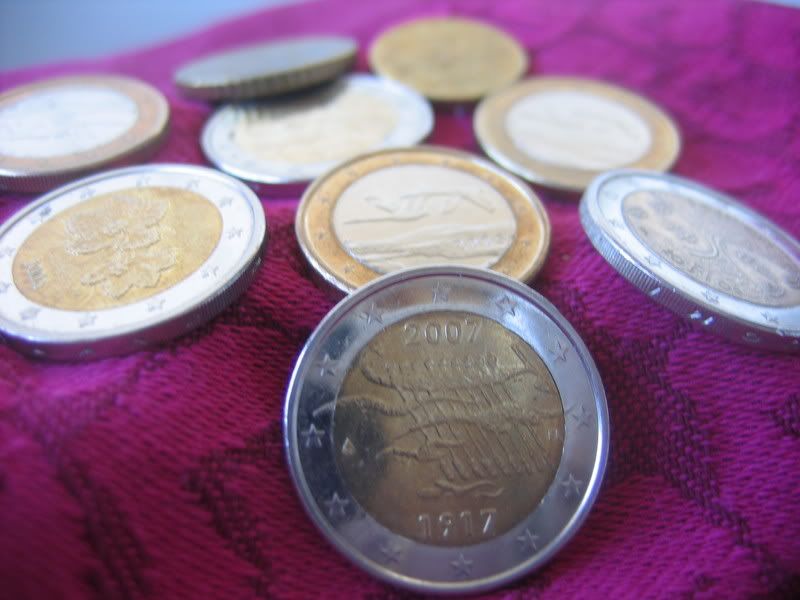 Issued year, 2007, December
This fabulous, weird and wonderful coin, shows nine people rowing a boat with long oars, symbolising collaboration and it features the 90th anniversary of Finland's independence. The year of issue, 2007, and the year of independence, 1917, appear above and below the image, respectively.
This one (my second commemorative Finish coin) and all the others depicted in the image were also sent by Jouni Saarni (see the last post). Thanks again, Jouni.
FFFFFFFFFFFFFFFFFFFFFFFFFFFFFFFFFFFFFFFFAAAAADDDDDDDDDDDDAAAAAAAAA

Issuing volume: 2.000.000