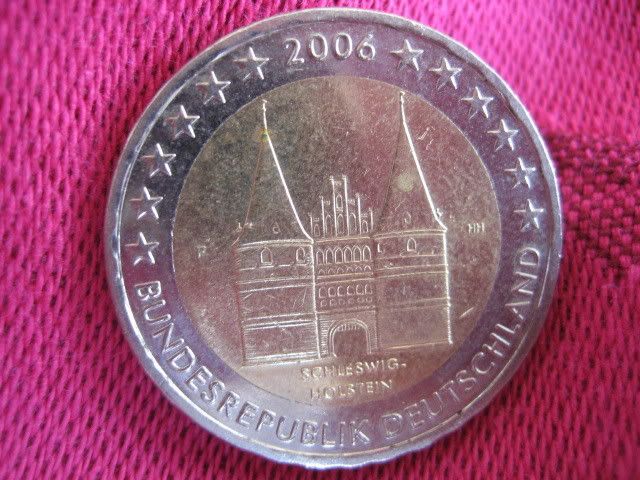 Issuance year - 2006, February
The photo is not good enough for such a beautiful coin. It's also one of the 22 sent by Wendy, from Netherlands, and it represents my second Schleswig-Holstein Bunsdesland series coin.
Owing to this recently coin exchange, I can now put side by side this "F" - Stuttgart mintmark coin with the "D" - Munich one.

Issuing volume of this German Schleswig-Holstein Bundesland series: 30 million coins