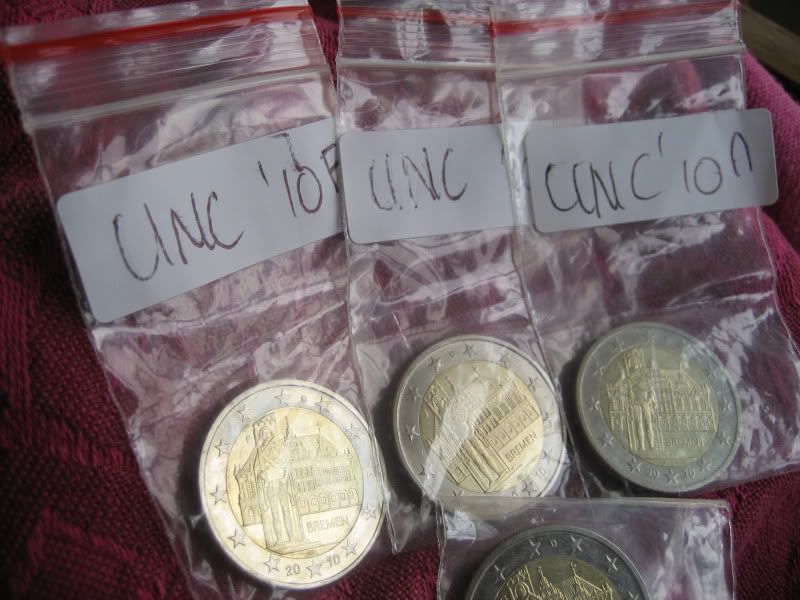 Issued year - 2010, January
Still without my camera (not any more), so no image of the 4 different mintmarks 2010 German "Bremen" coins, sent by Bernard, from Netherlands, in our last swap. Now, only one mintmark, "
D
" is missing. The inner part of this coin features the Town Hall of Bremen, with the Roland statue in the foreground.
Germany started the commemorative coin series "Die 16 Bundesländer der Bundesrepublik Deutschland" (The 16 States of the Federal Republic of Germany) in 2006. One coin representing a German state will be issued per year between 2006 and 2021 and will coincide with that state's presidency of the 'Bundesrat'.
A = Berlin Mint; D = Munich Mint; F = Stuttgart Mint;G = Karslruhe Mint; J = Hamburg Mint
Issuing volume: 30.000.000