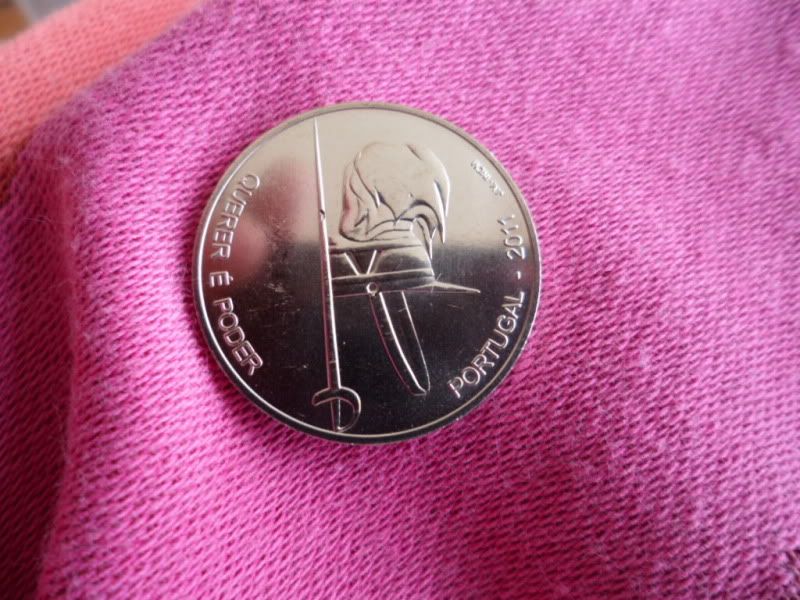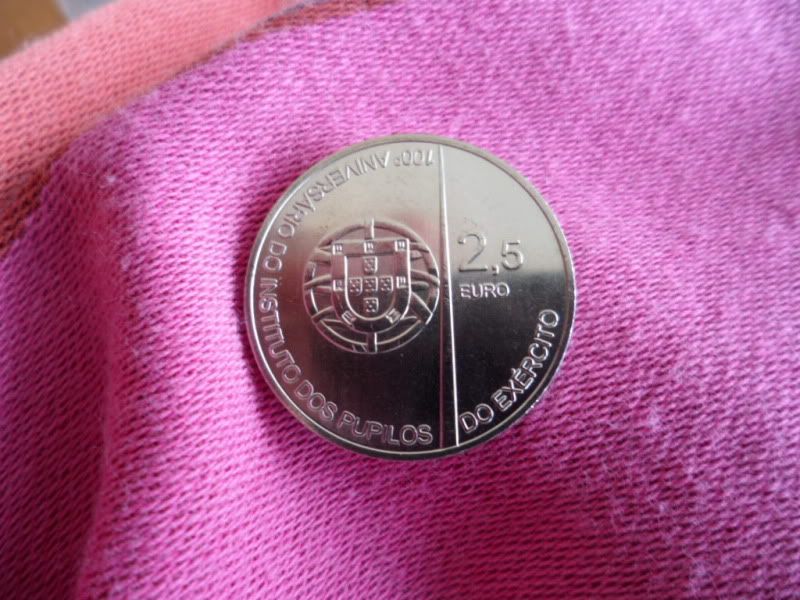 Issued year - 2011, May
100

th anniversary of the pupils of the Army College
A portuguese friend, Mr. Joaquim, got me this original coin (and the one from next Post) directly from the Bank of Portugal.
Only 100.000 of this magnificent 2,5 € coin have been issued.
The Pupilos do Exército (Pupils of the Army) institute was created in May 1911. Throughout its 100 years of existence it has been part of the history and evolution of education in Portugal, in its role as an institute dedicated to the physical and intellectual training of citizens, in accordance with its motto - "Where there's a will there's a way".Its excellence in education, marked by the characteristic strictness, methods and discipline of a military institution, is universally acknowledged and has received several decorations, specifically that of Commander of the Military Order of Christ.The Portuguese Mint and Official Printing Office is joining the celebrations for the centenary of the Pupilos do Exército Institute by minting this commemorative coin bearing the barretina and the sword, symbols of the school and of its links to the Military Academy.