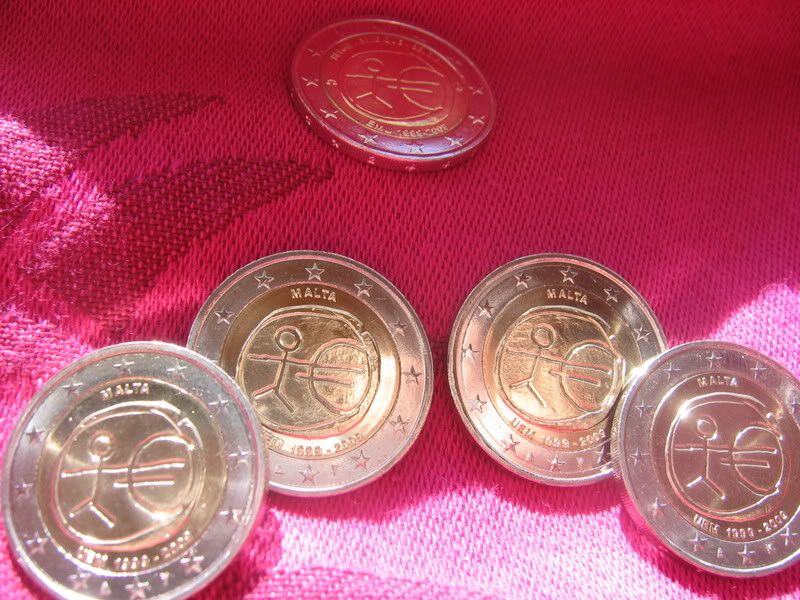 Is there any Slovakian collector interested in one or more of these Maltese coins?
Issued year - 2009, January
5 magnificent and shining 2009 EMU coins, depicted in the image, 4 from Malta and 1 from Belgium (see last post), result of my last exchange with David Attard, from Malta.
This original coin shows in the centre a stylised human figure whose left arm is prolonged by the euro symbol.
Issuing volume of the Maltese EMU coin: 700.000