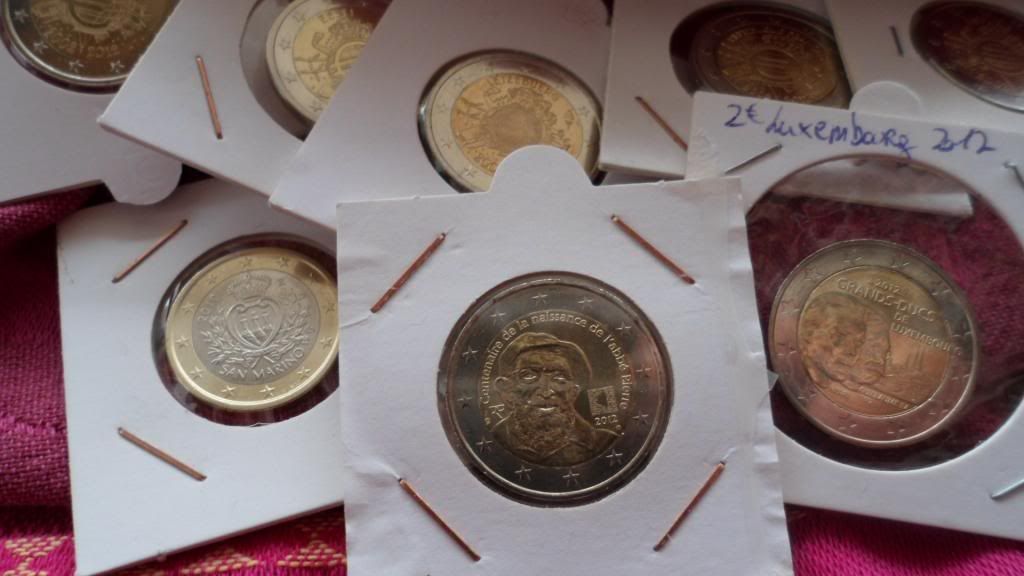 Issuance year - 2012, July
The 100th anniversary of the birth of the Abbé Pierre, famous in France as protector of the Poor
One more UNC commemorative coin sent by Jose, from Murcia, Spain, last year, in exchange for several portuguese commemorative coins.
This beautiful french coin depicts a portrait of the Abbé Pierre, with its béret, and the logo of its foundation, with a microtext mentioning `Et les autres?´ which was its favorite motto to recall that one should never forget to help the others. The letters `RF´ do appear for `Republique française´ together with the horn of plenty, mintmark of Monnaie de Paris on the left side, and the `fleurette´, hallmark of the engraving workshop on the right side. The coin´s outer ring depicts the 12 stars of the European flag.
See last and next posts...