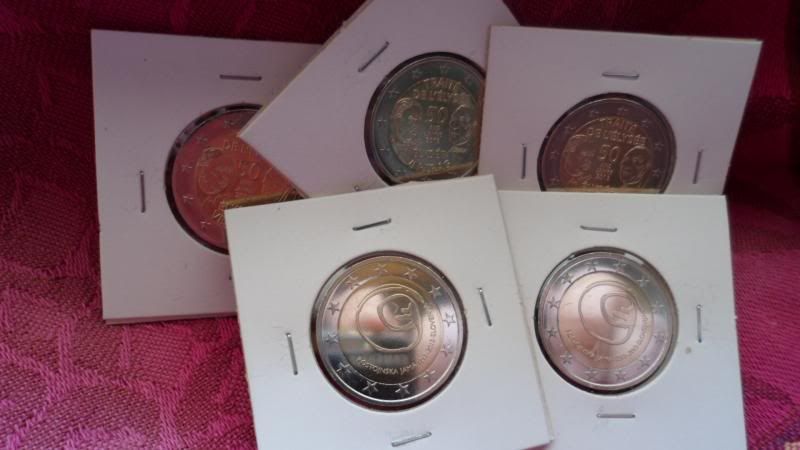 Issuance year - 2013, February
800th anniversary of visits to Postojna Cave
5 commemorative coins were sent to me by Jose, from Murcia, in our last swap, last march, in exchange for several portuguese commemorative coins. Depicted in the image are 2 very original slovenian 2013 commemorative coins and 3 others.
The central image of the coin is a stylised spiral, which at the left side of the coin begins with inscription 'POSTOJNSKA JAMA • 1213–2013 • SLOVENIJA' and ends with two stylised speleothems.
See next post to discover what are the coins in the background.